Introducing the new GB108 Grader Blade
February 19, 2020, Lancaster Farming
—
Grading Performance, Versatility, and Power for skid steers and compact track loaders!
The Level Best Model GB108 Grader Blade lets you do even more with equipment you already have.
For about half the cost of a new pickup, now it's easier than ever to achieve grades to within 0.1" of spec for any application.
Versatility Plus
The Level Best Grader Blade is perfect for 3D contour grading to unrivaled precision.
Even a new worker can be grading like a seasoned pro in hours, not months.
The ground-breaking Trimble Earthworks GO! package is fully supported and available. This powerful app-based system allows 2D automated grading using lasers receivers and/or an integrated slope sensor and your smartphone. For more information and pricing please contact us, see your SITECH dealer or visit Trimble.com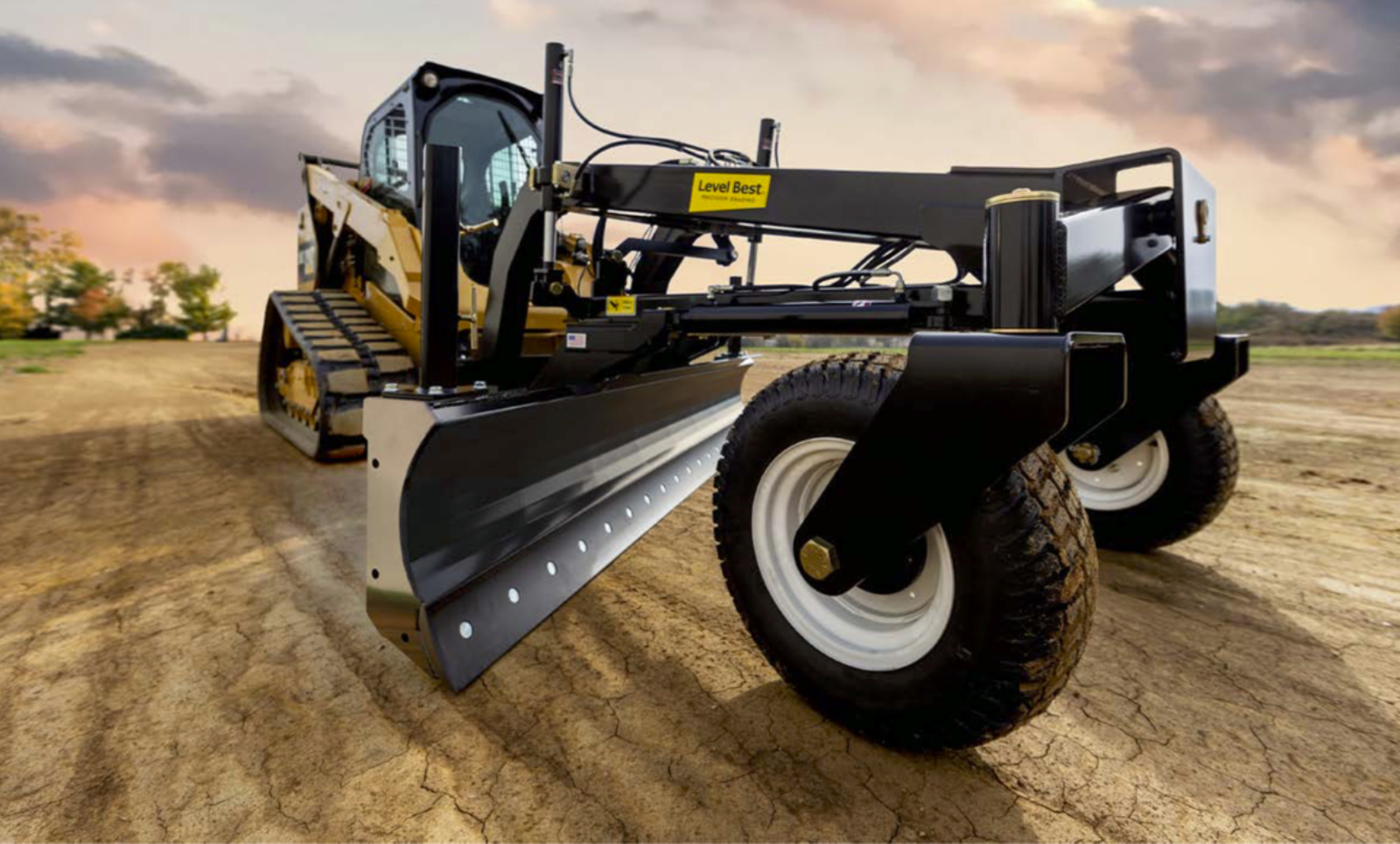 High Precision with a Grader Blade
Many prefer a grader blade over a grader box, both great choices. Now you can work in windrows, with the ability to adjust the working width of the precise grade you're making. Smooth operation, and, best of all, Level Best reliability and flexibility.
Latest Addition to the Level Best Fleet of Precision Graders
Windrowing capability allows material to move across the blade n Wide 108"moldboard blade
Precision grading available for multiple control platforms
3D-Ready, with manual operation available
Grader works on multiple loader brands, ideal for mixed fleets n Rugged design for industry's largest Compact Track Loaders
2019 MSRP beginning at $24,495 allows you to grade manually using your loader's existing joystick controls.
Trimble Earthworks GO! 2D machine control is sold separately.